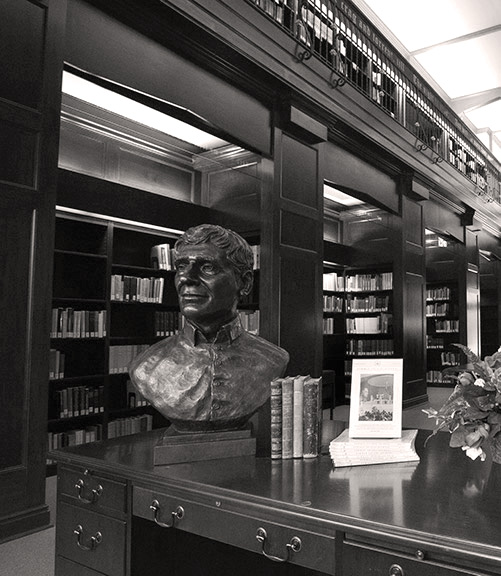 Attend in Person or via Zoom Internet
Attend in person at the Gailliot Center for Newman Studies, 211 N. Dithridge St., Pittsburgh, PA 15213
Or attend via Zoom Internet from anywhere in the world. A Zoom link will be emailed to registrants prior to the event. For security reasons, all participants will be required to login using the exact name they used during registration.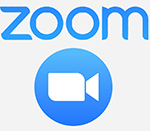 The Early Modern Roots of Newman's Religious World
John Henry Newman's life spanned nearly the entire nineteenth century, and his influence extended into the twentieth century and beyond. Yet, Newman studies stands to benefit from a greater analysis of the religious world in which Newman operated and what gave rise to that world. The Spring Symposium will therefore seek to shed light on the broader ecclesial and intellectual context that was formative for Newman's own time period, life, and work. What does a more thorough exploration of Tridentine reform, Early Modern Scholasticism, and the Enlightenment reveal about a figure like Newman operating within Anglicanism and Catholicism in the nineteenth century?
Time (Eastern Time, UTC −05)
FRIDAY, MARCH 10, 2023
Welcome and Introduction: Chris Cimorelli, 6:45 PM EST
Lecture: Shaun Blanchard, 7:00-7:45 PM EST
Break
Lecture: Elissa Cutter and Q&A, 8:00-8:45 PM EST
SATURDAY, MARCH 11, 2023
Keynote: Trent Pomplun and Q&A, 9:30-10:30 AM EST
Break
Lecture: Geertjan Zuijdwegt, 10:45-11:30 AM EST
Break
Roundtable Discussion and Closing Remarks, 11:45 AM-12:15 PM EST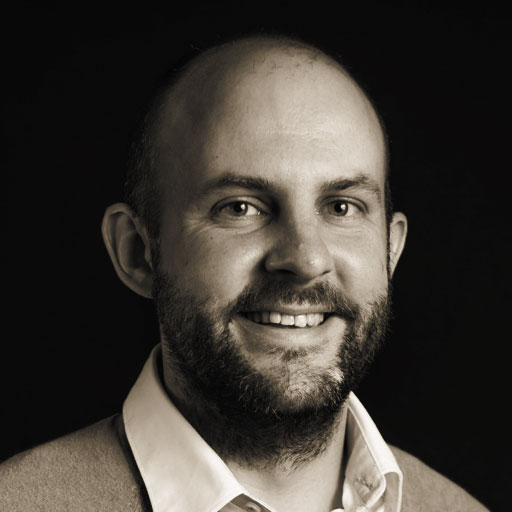 Lecture - Friday, 10 March, 7:00-7:45 PM EST
The English Catholic Roots of Newman's Religious World
Senior Research Fellow at the National Institute for Newman Studies
In order to set the scene for our conference, Shaun Blanchard will introduce us to three important eighteenth-century Catholic debates, paying special attention to the English Catholic context in the two generations before Newman's birth in 1801. The last half-century of scholarship has definitively put to rest the old stereotype of English Catholicism as insular and moribund from the collapse of Jacobite hopes in the middle of the eighteenth century until nineteenth-century Irish immigration and the Newmanian "Second Spring" reignited English Catholic confidence. In fact, English Catholics, like their English-speaking co-religionists in Scotland, Ireland, and the United States, were fully engaged with intellectual and reformist phenomena on the European continent, including conciliarist "Reform Catholicism," ultramontane reaction, and the various shades of "Catholic Enlightenment."
This essay will focus on three overlapping problems for eighteenth-century Catholicism, in England and elsewhere. The first is the question of papal authority vis-à-vis sovereigns, national churches, and diocesan bishops. The theological question of papal infallibility and conciliarism emerges from this more general question. The second problem is the role of the laity in an age of Enlightenment. Finally, the issue of the development of doctrine had begun to be raised, as historical awareness and inchoate historical consciousness resulted from the legacy of Humanism and from Catholic engagement with "enlightened" historical critical study. All three of these issues came to the fore in the English Catholic disputes that pitted enlightened "Cisalpines" against counter-enlightenment Catholics, some of whom were ultramontane. The religious world Newman was raised in, and the Catholic world he converted into, had been explicitly wrestling with these three questions for several generations before the Oxford don took up his pen to write Letter to the Duke of Norfolk, On Consulting the Faithful, and the Essay on Development. As such, we can better understand Newman's contributions to these nineteenth-century debates, contributions which were at times quite traditional and at times innovative, by understanding the fraught eighteenth-century context in which such questions emerged.
Shaun Blanchard is Senior Research Fellow at the National Institute for Newman Studies in Pittsburgh, Pennsylvania. A graduate of North Carolina, Oxford, and Marquette University, Shaun writes on a variety of topics in early modern and modern Catholicism. He is the author of The Synod of Pistoia and Vatican II (OUP, 2020) and Vatican II: A Very Short Introduction (OUP, 2023, co-authored with Stephen Bullivant). With Ulrich Lehner, Shaun co-edited The Catholic Enlightenment: A Global Anthology (CUA, 2021). Forthcoming works include a monograph study of the ecclesiology in the English-speaking world, an anthology of Jansenist sources (co-edited with Richard Yoder).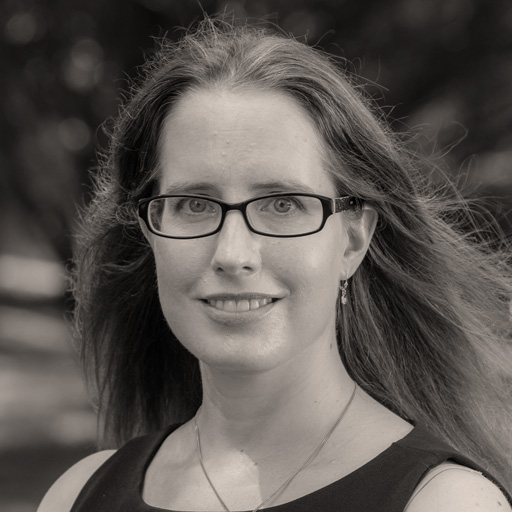 Keynote Lecture - Friday, 10 March, 8:00-8:45 PM EST
Narratives of Early Modern Catholic Reform: Spiritual and Theological Influences in the Writings of the Port-Royal Nuns
Assistant Professor of Religious Studies and Theology at Georgian Court University

This lecture explores the nature of early modern Catholic reform and the Jansenist controversy through the lens of the writings of the Port-Royal nuns in seventeenth-century France. Although seen today primarily as examples of rigorism and Jansenism—identified as such most recently by Pope Francis in reference to the convent's reformer, Mother Angélique Arnauld (1591–1661)—the nuns of Port-Royal participated in a variety of reform movements in France that were rooted both in the directives of the Council of Trent and the greater history of Christian reform. These movements included, among others, Augustinianism, rigorism, monastic reform, the French school of spirituality, and Jansenism. These different reform movements had great impacts not only in seventeenth-century France, but on subsequent Christian history. This paper will explore some of these movements through the lens of their influence on the Port-Royal nuns, arguing that our understanding of early modern Catholic reform is enriched through our attention to the role and perspective of women's experience.
Elissa Cutter is an Assistant Professor of Religious Studies and Theology at Georgian Court University. She received her PhD in historical theology from Saint Louis University. Her current research explores the methodological question of what characterizes feminist historical theology while recovering the voice of Mother Angélique Arnauld, abbess of the allegedly Jansenist convent of Port-Royal, as a theologian. Alongside this research, she is working on a translation of Mother Angélique's writings on reform, to be published as part of the Other Voice in Early Modern Europe series. She is also co-editor of the blog Women in Theology.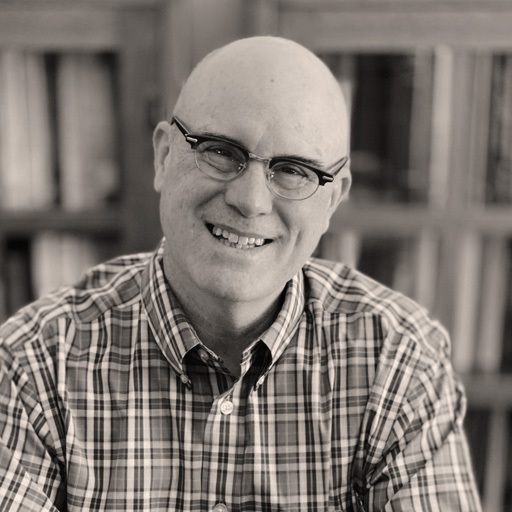 Keynote Lecture - Saturday, 11 March, 9:30-10:30 AM EST
John Henry Newman and Nineteenth-Century Scholasticism
Associate Professor of Theology at the University of Notre Dame

Any reader of Newman can see that he read widely—if perhaps not too deeply—in scholastic theology. Newman owned a copy of the complete works of St. Thomas Aquinas, bought several scholastic manuals after his conversion, and causally drops the names of various scholastic theologians in his books and sermons. Some of these names are well known, like Cajetan (1469–1534) and Francisco Suárez (1548–1617), but others are largely forgotten, like Juan de Lugo (1583–1660), Domenico Viva (1648–1726), and Charles-René Billuart (1685–1757). Although Newman's knowledge of these sources was not profound, his use of them belies the typical narrative about nineteenth-century theology as a conflict between a conservative neo-scholasticism and an historically-sensitive theology founded on the church fathers. A closer look at Newman's use of baroque theological sources will show us that many of the received ideas about nineteenth-century theology are wrong, but it will also show us how they came to be in the twentieth century.
Trent Pomplun is Associate Professor of Theology at the University of Notre Dame. He holds a bachelor's degree in Religious Studies from Rice University and master's and doctorate degrees in Religious Studies from the University of Virginia. He is the author of Jesuit on the Roof of the World: Ippolito Desideri's Mission to Tibet (Oxford, 2010) and a handful of academic articles on theology in the baroque age with a special emphasis in the history and reception of John Duns Scotus and Scotism. His broader research interests include medieval and modern Roman Catholic theology, the history of Catholic missions in Asia, and Indo-Tibetan religion and culture.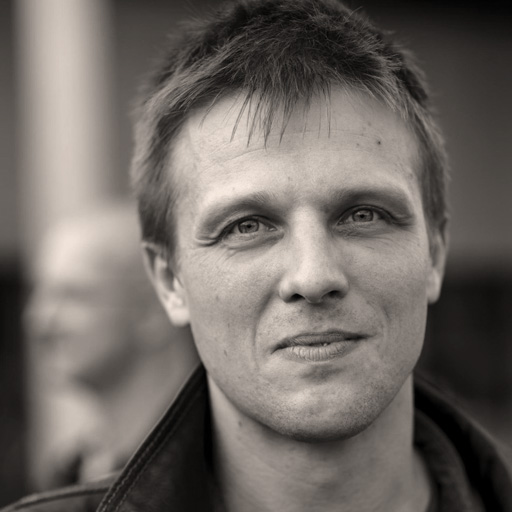 Lecture - Saturday, 11 March, 10:45-11:30 AM EST
Newman and the Age of Evidences
Visiting Professor at the Faculty of Theology and Religious Studies at Katholieke Universiteit Leuven (Belgium)
The received wisdom has cast John Henry Newman as an inveterate opponent of the rationalistic theologies of the eighteenth century. The "Age of Evidences," Newman once wrote, was "a time when love was cold." But, Newman's reception of English Enlightenment thought was more sophisticated than that. This paper challenges the received view in three steps. First, it argues that the conception of faith and reason propounded by English Enlightenment thinkers like John Locke was more open to the idea of revelation than scholarly consensus has it. Second, it shows how Newman took this openness for granted and built upon it. Finally, it explores how Newman innovated upon the Enlightenment conception of faith and reason without ever abandoning its fundamental structure.
Geertjan Zuijdwegt is Visiting Professor at the Faculty of Theology and Religious Studies at Katholieke Universiteit Leuven (Belgium). He recently published An Evangelical Adrift: The Making of John Henry Newman's Theology (CUA Press, 2022).
Spring 2023 Newman Symposium Registration